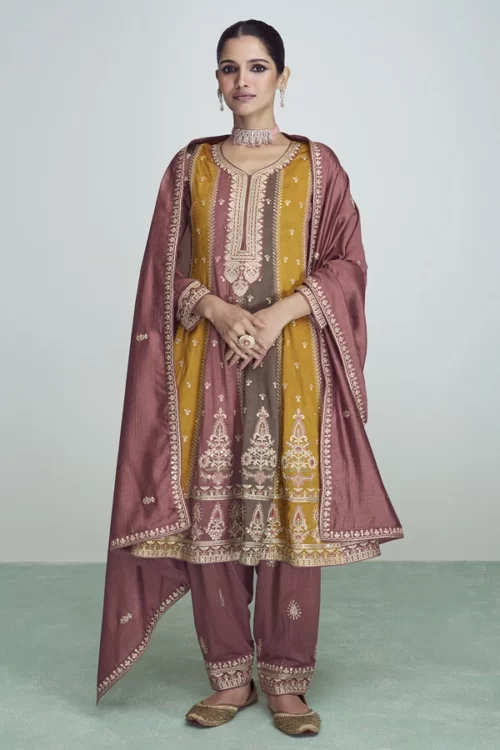 Brown Fancy Embroidered Pakistani Suits Online -9708
Welcome to our stunning array of Embroidered Pakistani Suits Online, where style meets comfort. The top fabric of these suits is Premium Silk, elegantly woven to provide a luxurious feel. The bottom, made from the same exquisite Premium Silk, offers the perfect fit without compromising on comfort. To complete the ensemble, each suit includes a richly textured Premium Silk dupatta. The intricate embroidery prominent on these suits, traces back to time-honored Pakistani traditions. If you're seeking the perfect blend of style and comfort, these Pakistani silk suits are, without a doubt, an excellent addition to your wardrobe. You'll be the center of attention wherever you go wearing these exquisite pieces.
Fabric of the the dress is Premium Silk. The Style is Pakistani Pant Suit and Work is Thread Embroidery and Zari
Size up to: 44 (2XL)
This dress is Semi-Stitched.
*Please Email Your Dress Measurements at Omzara@outlook.com